4

Use a Library Encyclopedia or Dictionary
 Although you will likely start your background reading with a quick Google search, you should visit the library and its collection of reference materials early in your research. The library has access to many encyclopedias, dictionaries, and handbooks, both in print and online.
You will find a list of KPU's reference books here. You will also find links to individual reference books when you do a search using Summon. (Think of Summon as the library's search engine; it's the main search box on the homepage.)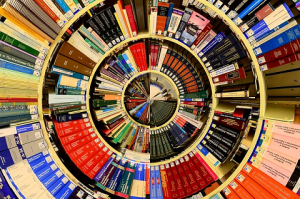 Encyclopedias and handbooks will provide:
A broad overview of your topic
Sub-topics and related issues
Controversies and criticism
Key thinkers or researchers in the area
References, recommended articles, and links to further reading
Dictionaries will offer a definition of your term and related terms that will be important as you develop your search strategy.
ACTIVITY: Use an encyclopedia article
The article below is from the Encyclopaedic Dictionary of Psychology and was found using the library's Summon search tool.
Click on the hotspots to see what information the article provides on the general topic of "eating disorders." (Use Fullscreen to maximize the image, and your Esc button when finished.)
After this background work, you are now ready to start developing the research question you will try to answer for your assignment.